HANDS Training Resource Site: Home
---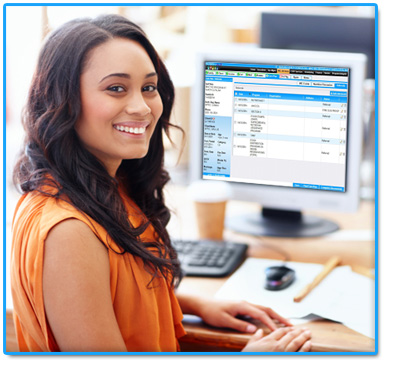 Itís in your HANDS!
You've waited patiently and your new computer system, the Health and Nutrition Delivery System (HANDS), is almost ready! This resource site will help demonstrate the functionality of HANDS as you work your way through the HANDS workbook. You will learn what makes HANDS different than AIM and how to use it every day. Throughout the next several weeks, you will get a chance to practice documenting certifications including:
Documenting Income
Documenting Medical Information
Viewing Growth Grids
Documenting the Results of your ABCDE Assessment
Writing your Note
You will also learn about other essential functions of the system including:
Documenting Mid-Cert Health Assessments
Terminating and Reinstating Certifications
Transferring Clients
Conducting a Category Change
Voiding Checks
Issuing Formula Replacements
Before your system is switched from AIM to HANDS, you will need to complete the eight modules in this workbook. Each module will cover different screens and functionality in the new system. Throughout each module you will be directed back to this website to view more information about the module's functionality. You will also need to complete a case study at the end of each module. You will use a practice version of HANDS to complete your case study. Remember, if you need help during the case study you will be able to access the following resources:
Your Helping HAND
This HANDS Resource Site
Your Local Agency HANDS Workbook
The CMA HANDS Clinic Training Manual
Your State and Local Policy and Procedures
Disclaimer
---
The videos and pages contained on this site are for demonstration purposes only. The content does not replace your existing State or Local Agency Policies and Procedures. If you have any Policy or Procedure questions, please discuss them with your Helping HAND or supervisor.
Instructions
---

The Resource Site has nine modules, eight of which are the same as this workbook and a ninth for extra information which you may or may not need, depending on your role. Within each module, you will find that some of the items flow together and you will be able to navigate between them using Next and Back buttons. You can also use the drop down menus located at the top of the site to go directly to the area you need within a module.
There are two types of pages on this site. The first type will have video demonstrations; videos will have a Play button. You will need to click the Play button in order to start the video. The other type will only have pictures with text explanations. You will know a page is a video instead of a picture because it will have the Play button.
At the end of each module of the workbook, you will find a section called Case Study: Itís in Your HANDS. Using the information in this area, you will be creating and maintaining a family of three and applying the skills you learn in each module. Remember you can come back to this site as a reference tool to complete the Case Study assessment.