Have On HAND
Workbook Pages 1-10
Western Region PCE Course (Search for the 9 modules: 'WIC PCE')
---
Module Summary
In the past, counselors have depended on the AIM Health History and Nutrition Questionnaire to conduct nutrition assessments for WIC applicants. This questionnaire is now being replaced with a more open-ended Participant Centered Services (PCS) assessment approach. This Module introduces the PCS approach and the OARS model for information gathering in order to assess and best meet the needs of the client.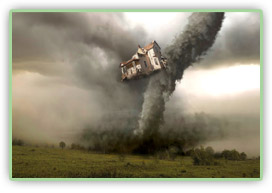 Module Goals
Understand and demonstrate the PCS assessment approach.
Complete the ABC's of a nutritional assessment without the AIM Health History and Nutrition Questionnaire Screens.
Develop and ask open-ended questions to get a more complete picture of a participant's needs
---
Module Highlights
PCS: Participant Centered Services and Education
At WIC we have adopted a participant-centered approach to nutrition assessment because we recognize that we are on the outside, looking in when we talk with participants. Participant Centered Services (PCS) is an approach we use to show our respect and build trust with participants by learning about the challenges and questions that concern them most. When we listen and address the health-related topics on their minds, we open the door to explore the relationship of nutrition, daily living, and the changing needs of infants, young children and women during pregnancy. WIC is most effective when we recognize that our participants are the experts about their own circumstances, and we are a resource to help them apply the principles of nutrition in an effective way.
OARS:
OARS stands for Open-ended questions, Affirmations, Reflections, and Summarizing. We practice this technique because it not only leads to better information; it allows us to use the conversation to serve the needs of the client rather than to
just record their answers
. In addition, this technique may provide clients more opportunities for behavior change to occur. For example, when we use open-ended questions we invite participants to offer information and details we wouldn't have been able to gather with closed-ended questions. Affirmations can support clients and encourage what they have accomplished when they shared a glimpse of their lives. Reflecting their statements we can ensure them we are on target with what the participant has shared. When we summarize the appointment with the client, it allows them to get a concise picture of all we talked about, be reminded of goals that they have made, and feel we really were listening and paying attention to them. As you can see, this approach helps us to balance nutrition with the information we gather about growth progress, blood work, and medical concerns. We can truly work side-by-side with participants to identify what changes they feel will have the greatest benefits for them.
Things to Keep in Mind
Asking permission is best practice and gives a respectful approach to the counseling session. So how do I do this without a script to follow? The key to the assessment is to have a good picture of the participant; the focus is on their family needs.
Open ended questions sound familiar?
The Wizard will help you along on your journey with tools of open-ended questions. Utilizing the effectiveness of open-ended questions allows for more detailed answers. Often times open-ended questions may begin with a "How" or "Why", but it is just as effective to begin with "Tell me" as a statement. The perfect part of the open-ended question is that it allows for more interaction than a yes/no or short phrased response and allows the participant to give their own expertise or feelings with the response. The use of open-ended questions is the perfect compliment to PCS driven appointments.
Now it is time for to practice with the activities. The activities can be located in the purple box on the right side. When you have completed your activities check-in with you helping HAND before continuing.